Frame by Frame Productions :: Latest News
01.19.2017 :: Got a new camera!! the Sony FS7 - still doing tons of shooting for various clients. Check out some of the video links on the 'credits/experience' page.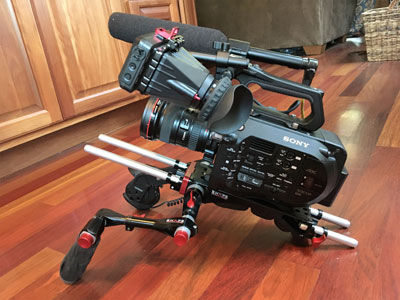 06.07.2012 :: Added some new work on the Credits page. Be sure to take a look!
08.01.2011 :: Congrats to 3 Penny films on being awarded 2 Emmys for their work on 'Auburn Everyday'. Glad and lucky to be a part of it!
10.13.2010 :: I am still in business! I am reinventing myself daily it seems, but I am doing everything I can to keep things rolling...including tape, cards, discs etc!

07.28.2007 :: New Website launched!